Jouez à l'alpha de Call of Duty Vanguard et son mode Champion hill dès ce weekend !
Fraichement annoncé par le biais d'un évènement sur Warzone, Call of Duty: Vanguard sera jouable dès ce weekend ! Durant 48h, à partir du 27 août à 19h00, les joueurs PlayStation (uniquement) pourront participer à cette Alpha de Call of Duty: Vanguard sans nécessairement avoir le PlayStation Plus ! La session de jeu permettra aux joueurs de mettre la main sur le tout nouveau mode : Champion Hill.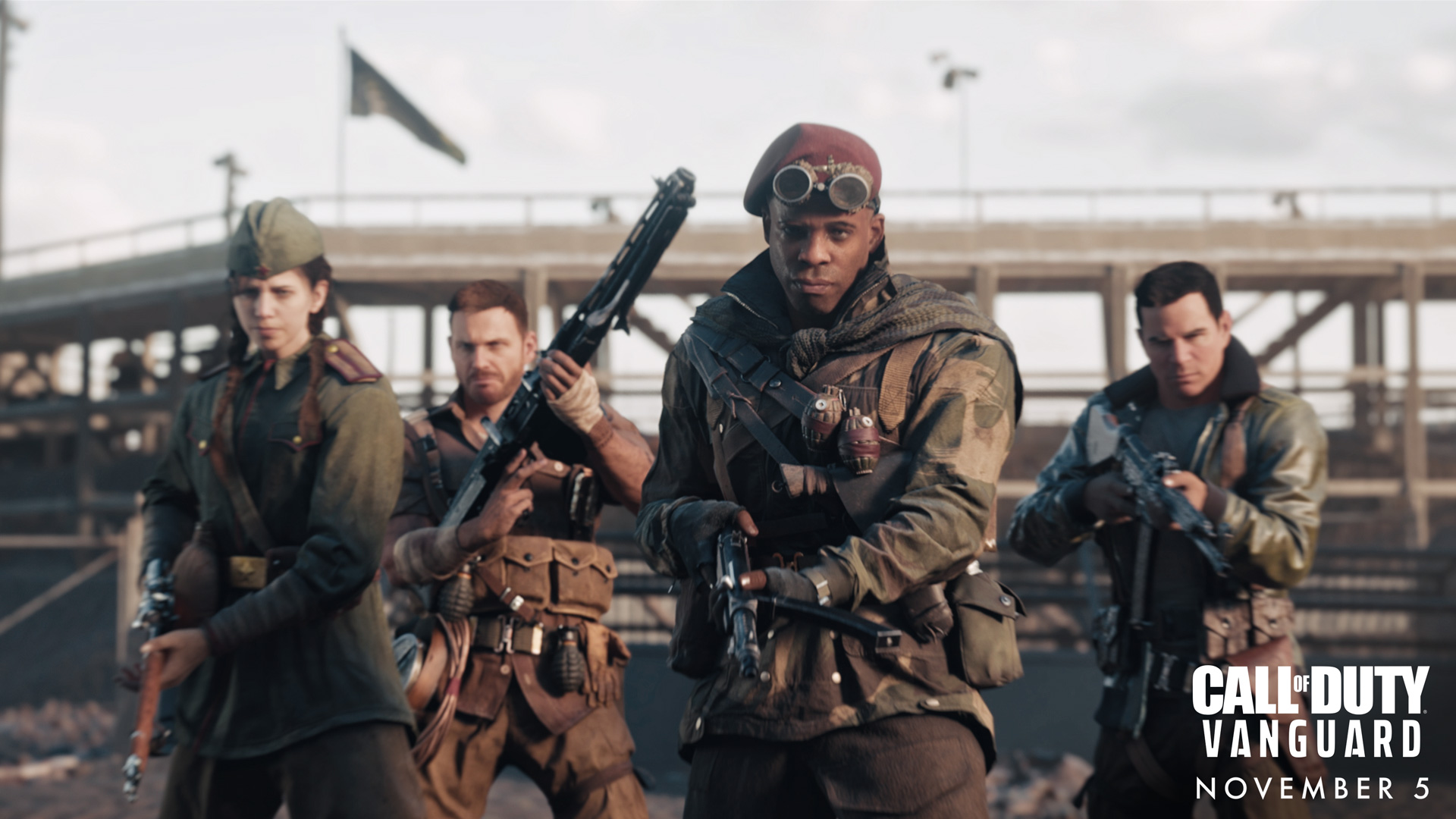 Champion Hill : Un mode tournoi
Dans Champion Hill, votre escouade (duo (2v2) ou trio (3v3)) va devoir affronter dans un tournoi de type toutes rondes (affronter chaque équipe) les autres équipes. Votre mission est de réduire à zéro le nombre de vies de toutes les autres escouades avant que votre escouade. Tout le monde commence avec le même équipement. Cependant, lorsque vous allez tuer vos ennemis ou ramasserez des objets de valeurs, vous récupérerez de l'argent qui permettra par la suite d'améliorer vos armes, équipements, atouts et killstreaks. Rendez-vous le 27 août sur le champ de bataille!
Phase beta pour tous les joueurs
Après un premier weekend exclusivement réservé aux joueurs PlayStation, Call of Duty Vanguard reviendra du 10 au 13 septembre (PS only) puis du 16 au 20 septembre pour une beta cette fois-ci ouverte à tous les joueurs. Mais avant de mettre la main sur cette version, Sledgehammer Games nous donne rendez-vous le 7 septembre prochain pour le reveal du mode multijoueur du titre.
T'en penses quoi ?